NEXT
PREV
Zoom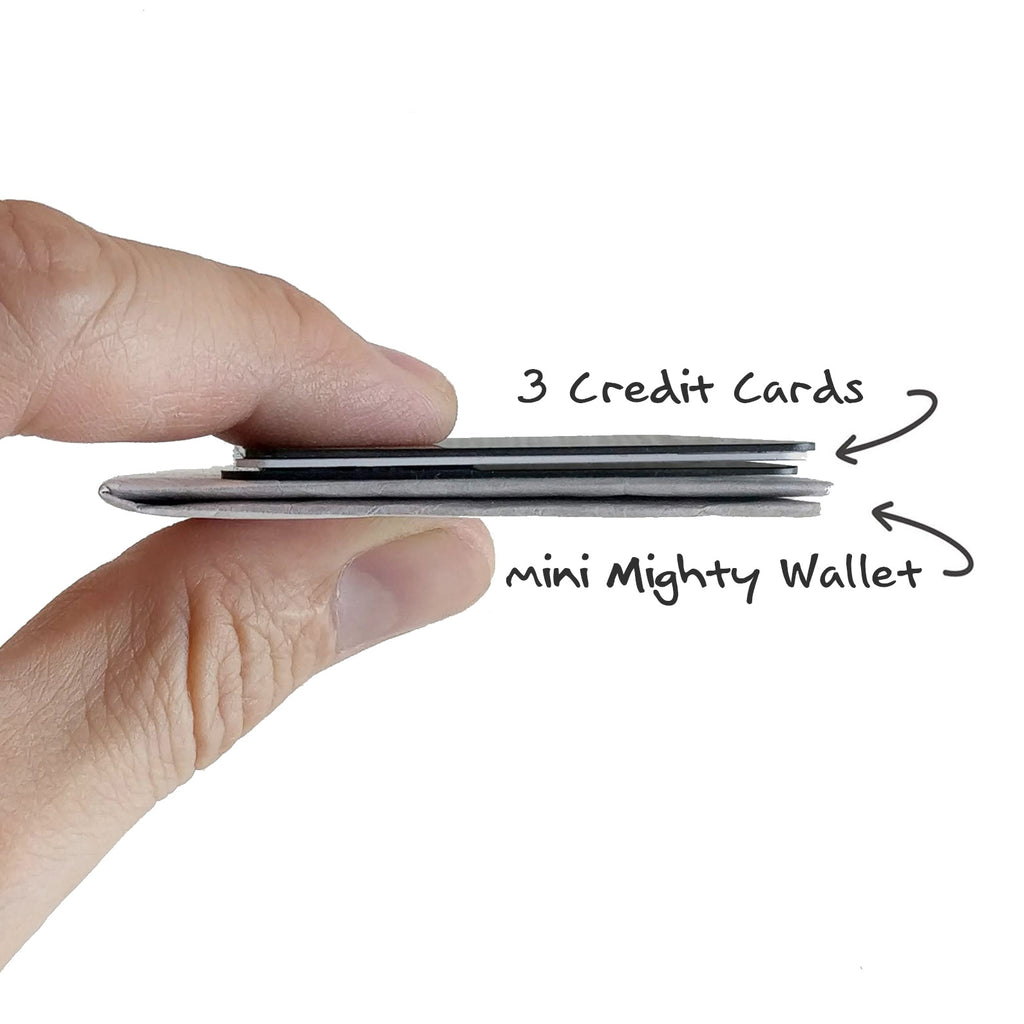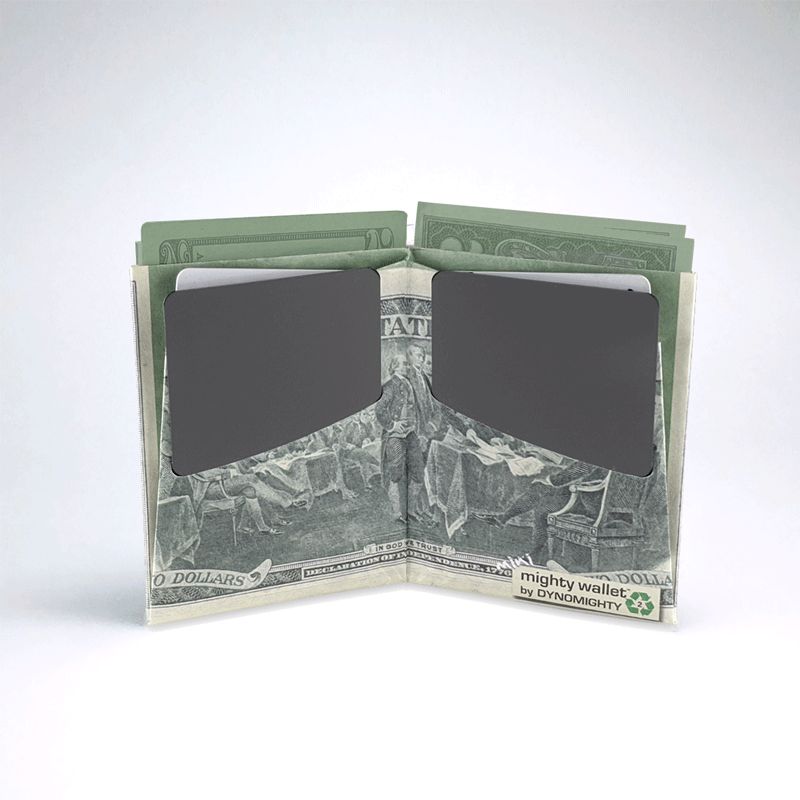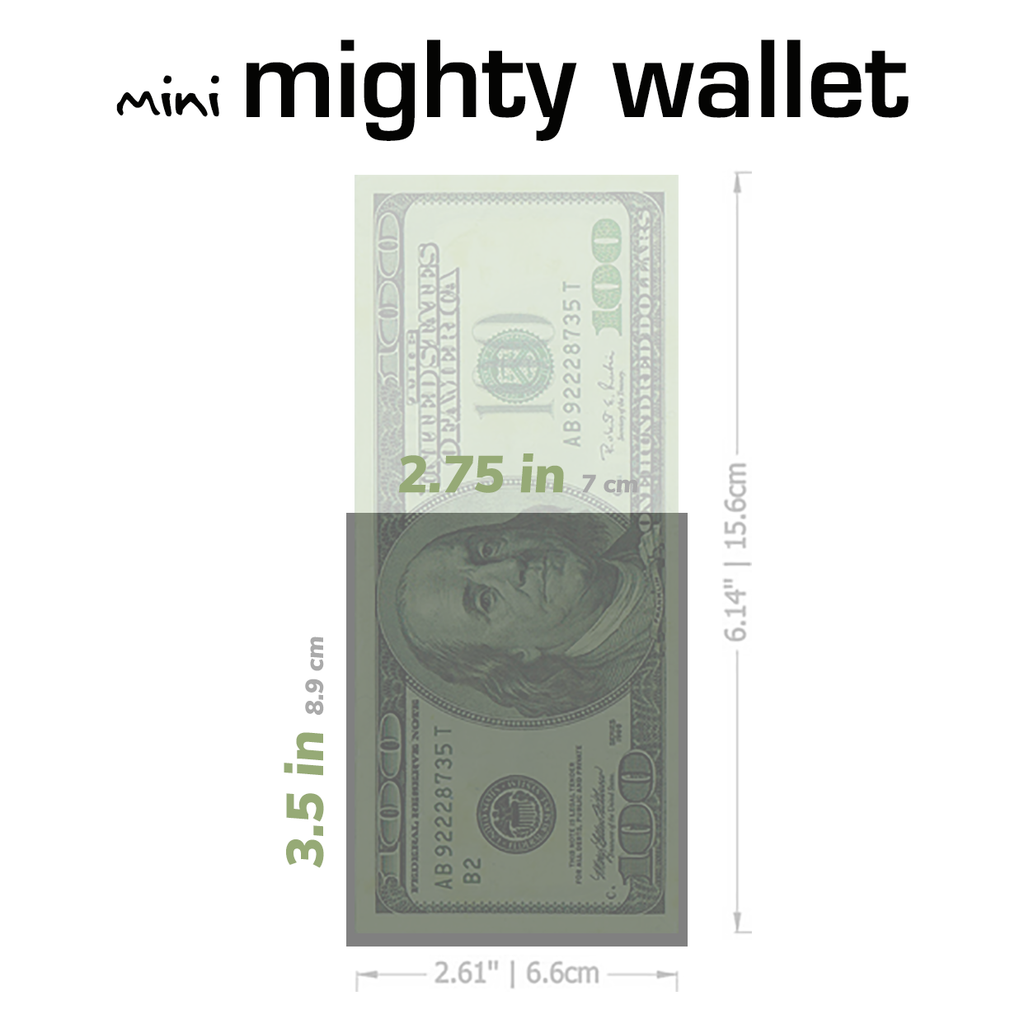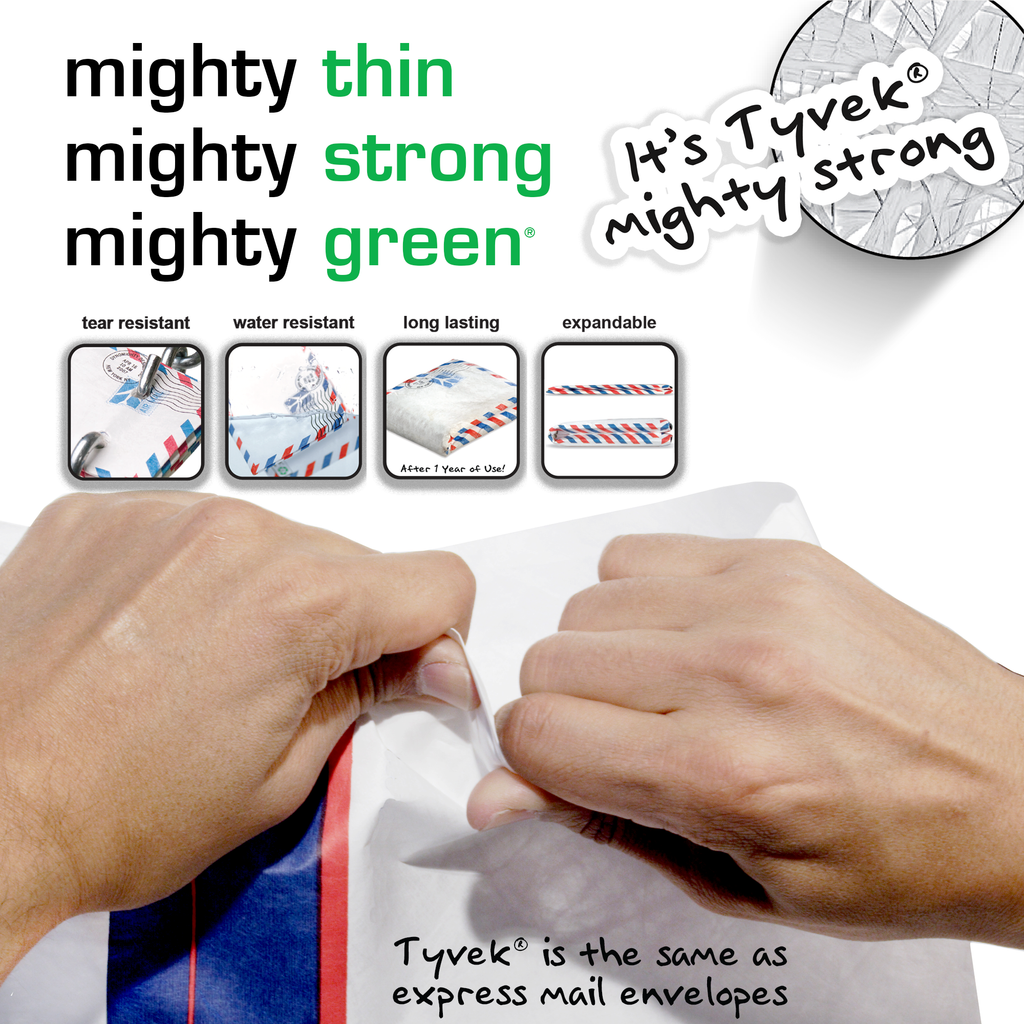 $2 Bill mini Mighty Wallet
30 Day return policy
Returns are ONLY VALID if the wallet is still in the original packaging. Read Full Policy Here
The Lucky $2 now available as a mini Mighty!

Fun fact: A $2 bill was carried on all the early space flight milestones by the astronaut pioneers of space and the moon?

This paper thin wallet is beautifully printed with the signing of the Declaration of Independence. The slim wallet profile also makes this a great front pocket wallet that only gets as thick as what you put inside. 
You don't have to be a numismatist (collector of coins & currencies) to appreciate the cool look of a dollar bill wallet. It's fun to pull this thin mens wallet out at any cash register and instantly strike up a conversation.
 Mighty Wallet® is the original, invented in 2005, that launched a global trend of wallet designs made with Tyvek®. Be Original, Be Creative, BE MIGHTY!
Tyvek® is made with thousands of interlocking plastic fibers that creates a thin material that is tear-resistant, water-resistant and recyclable.
Made from a single sheet of Tyvek®, the mighty wallet is a slim, folded, eco-friendly, and vegan wallet alternative to old-fashioned bulky wallets. The mighty wallet® has no animal byproducts is a long-lasting sustainable choice that is great looking too.
(Add a real $2 Bill to your order by selecting "Real$2Bill" under currency)
*Tyvek® is the same material as express mail envelopes making each Mighty Wallet tear-resistant, water-resistant and recyclable wallet. 
BE MIGHTY
Specs
8 different expanding compartments
+ Size (closed) : 2.75" w x 3.5" h (slightly taller than a folded dollar bill)
+Weight : 0.265 oz (less than 2 credit cards)
+Thickness : 1/8th inch (freaking thin - thinner than 3 credit cards)
More from this collection
Multi lingual ChatGPT BOT
Click on the blue bubble ➘➘➘