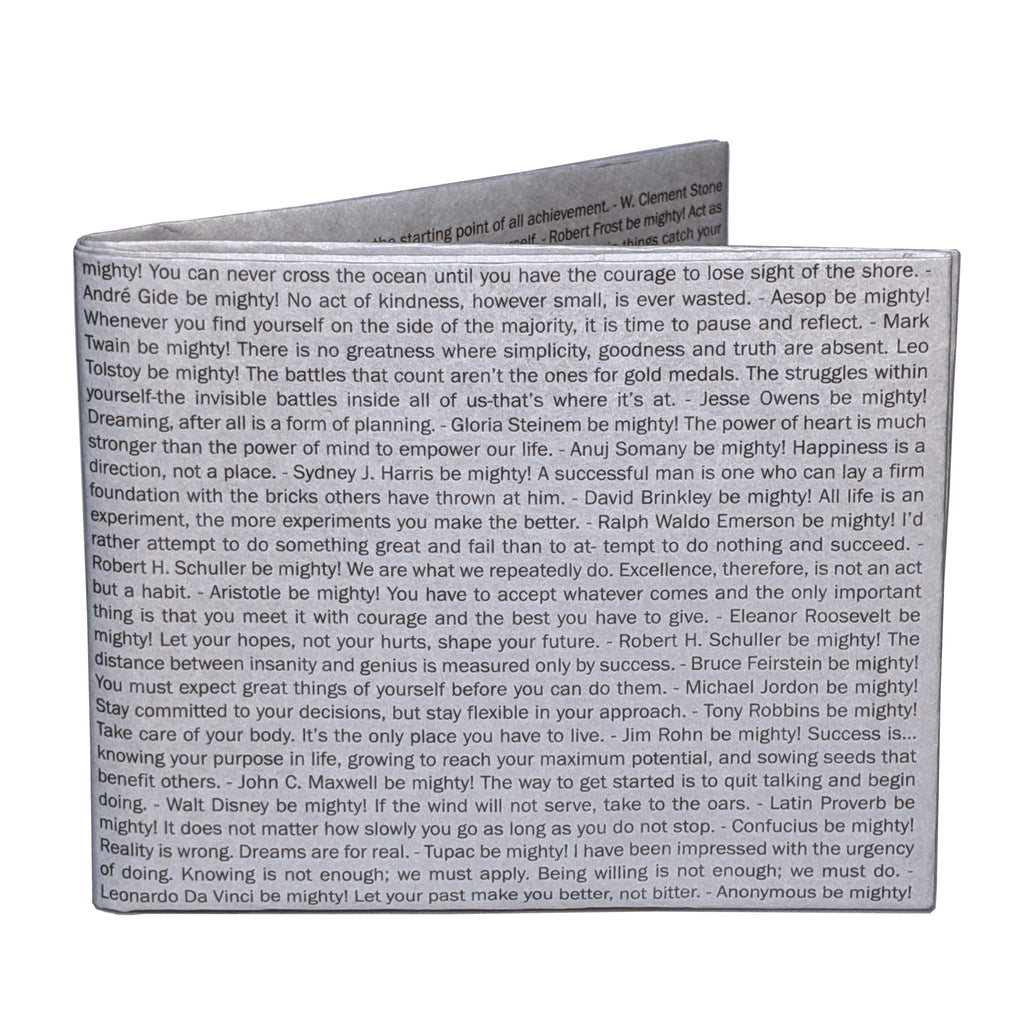 NEXT
PREV
Zoom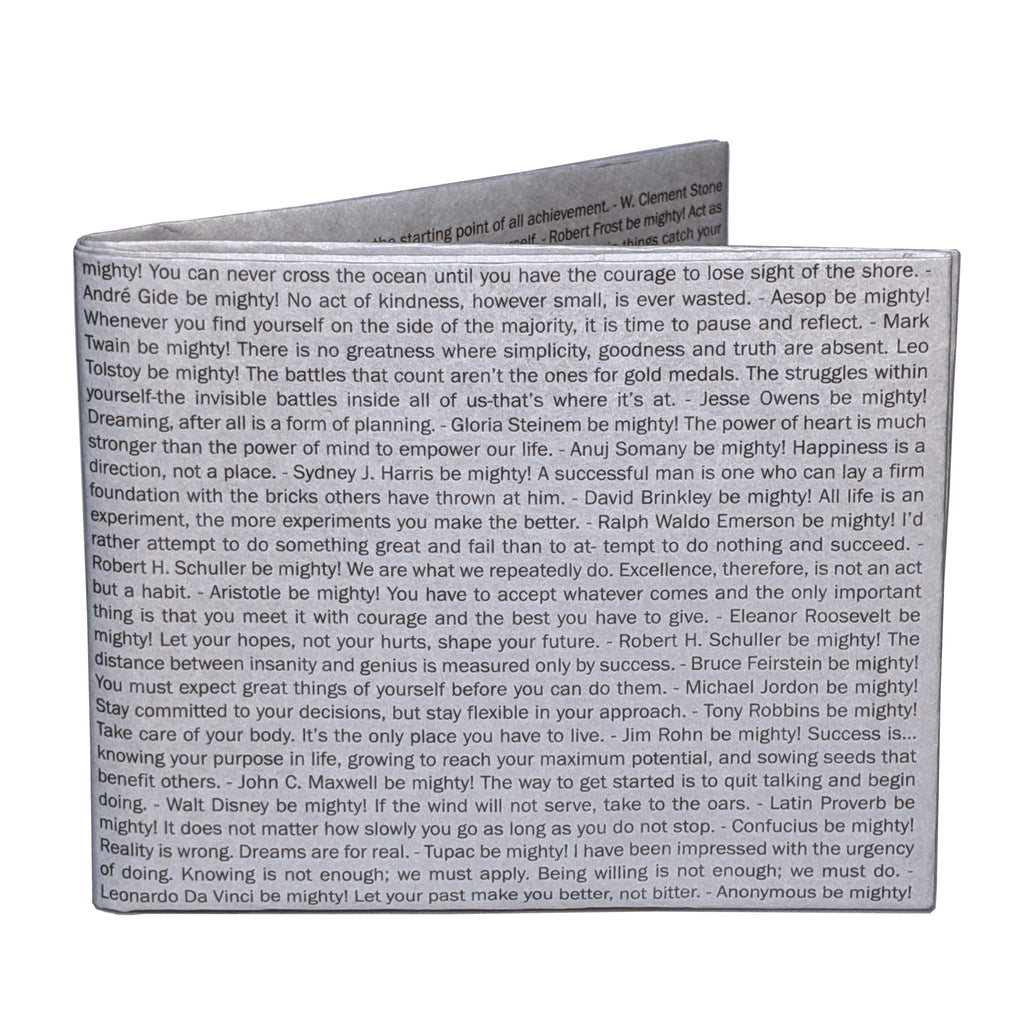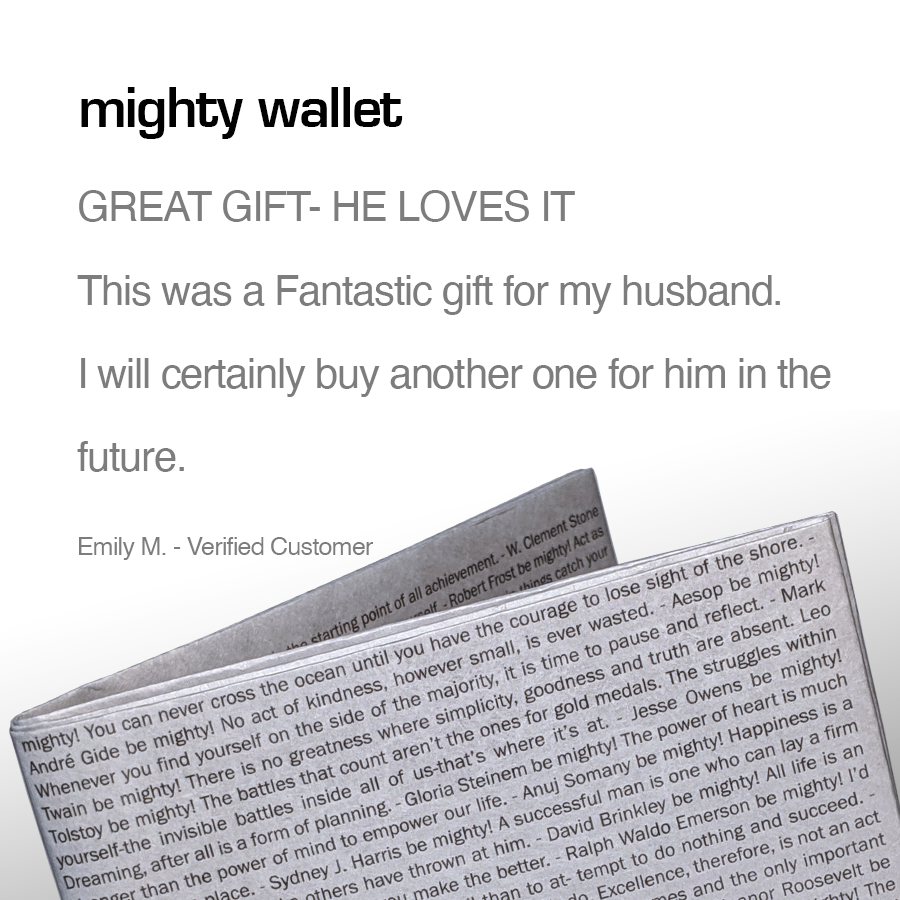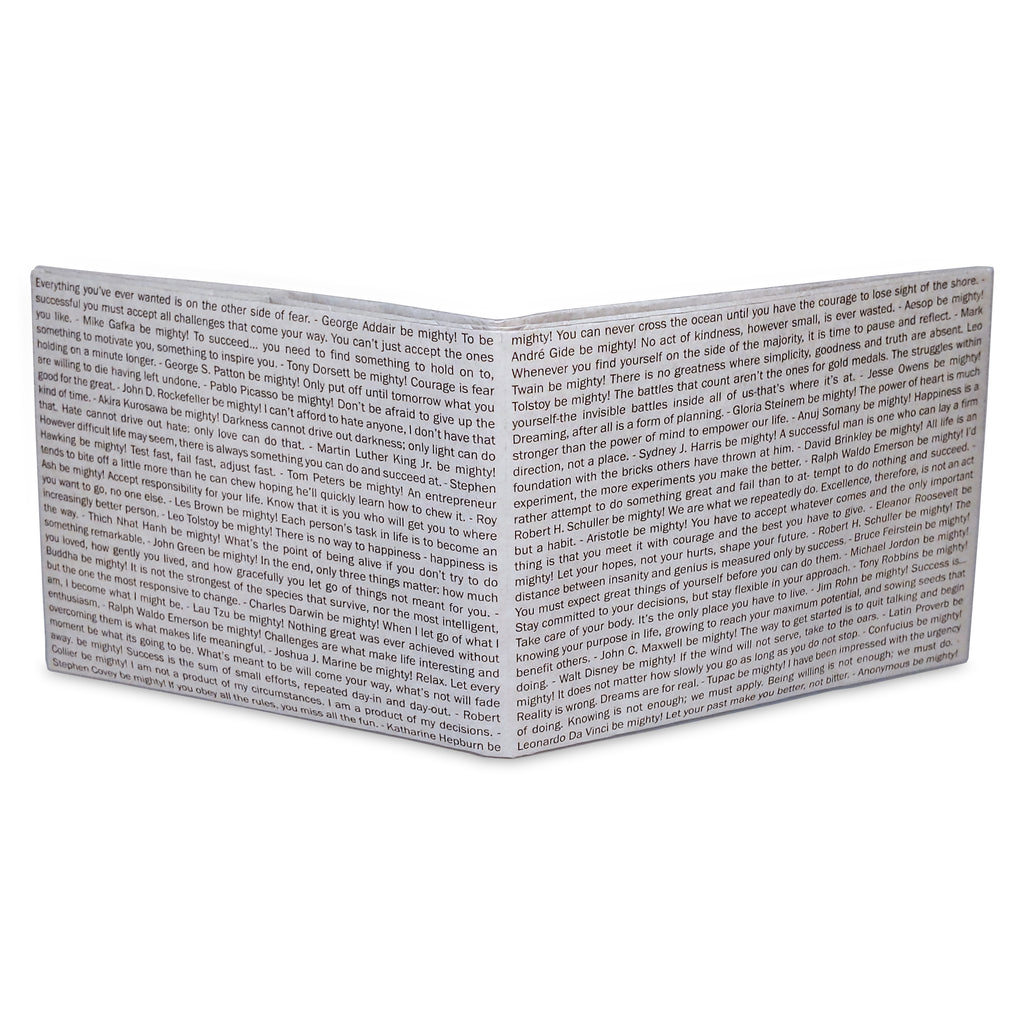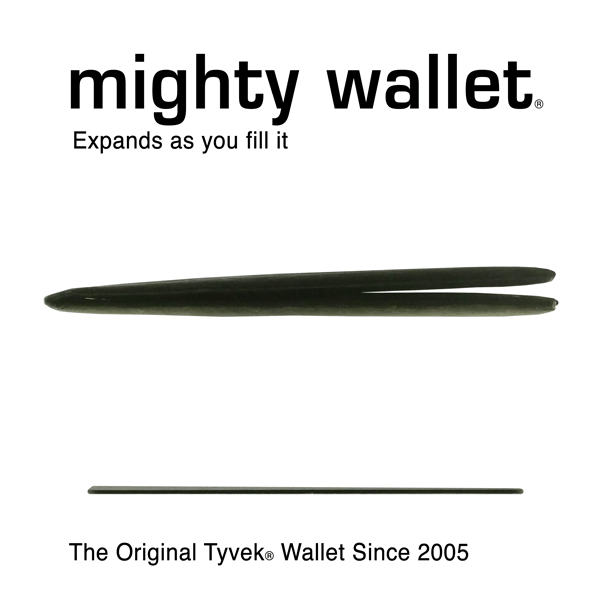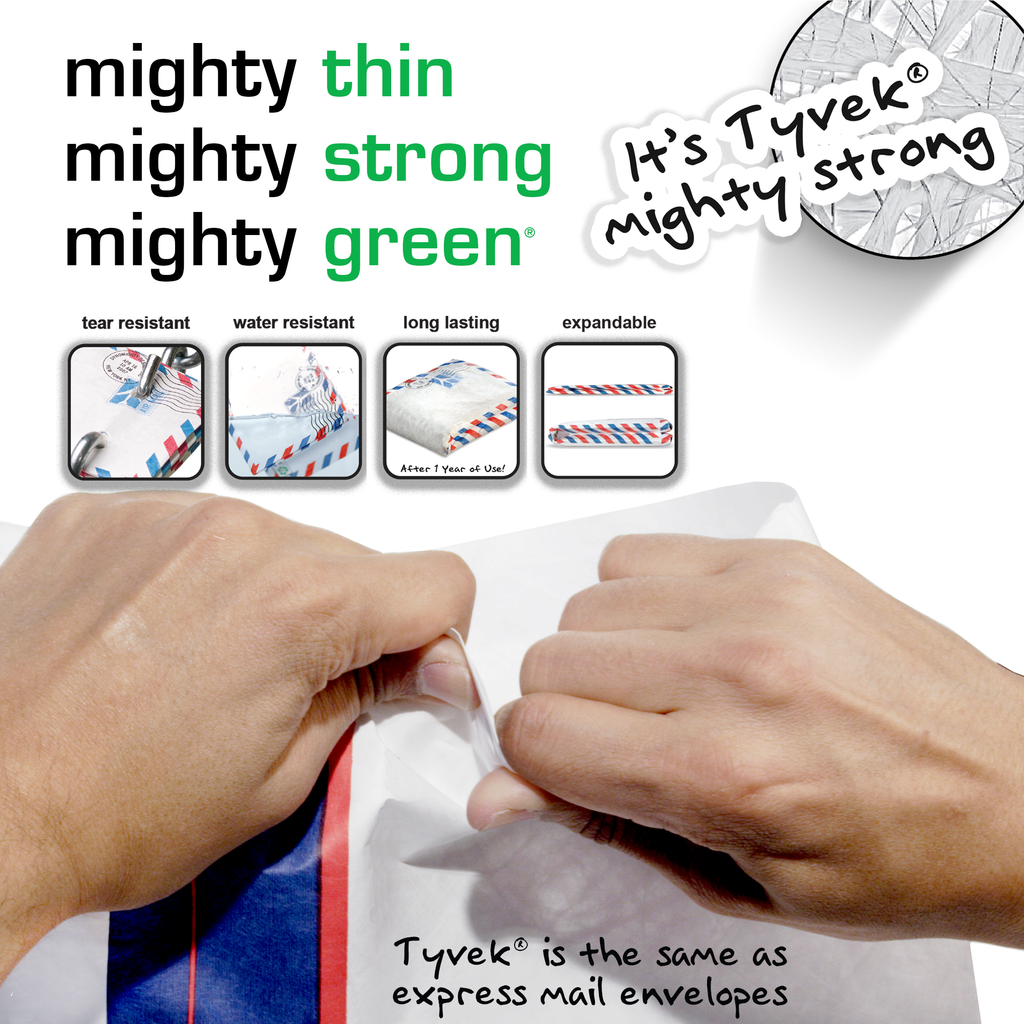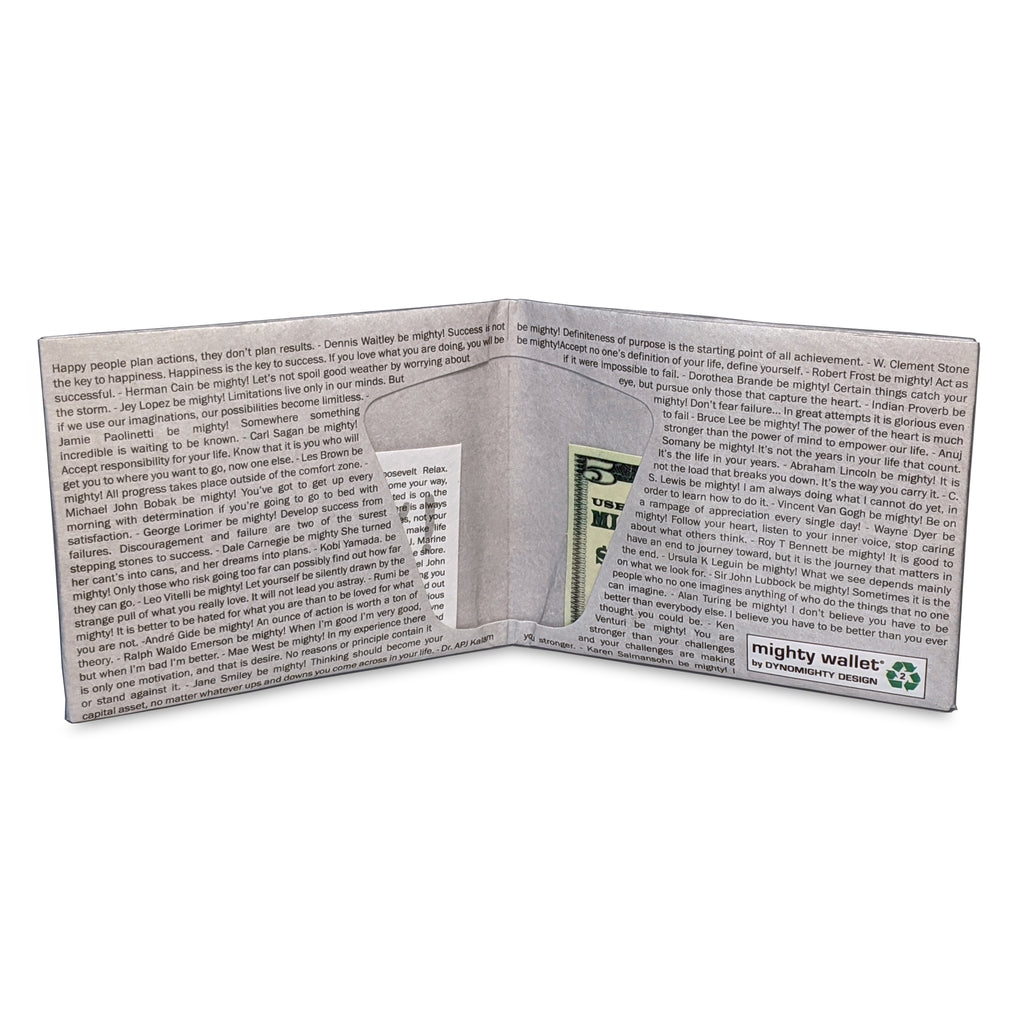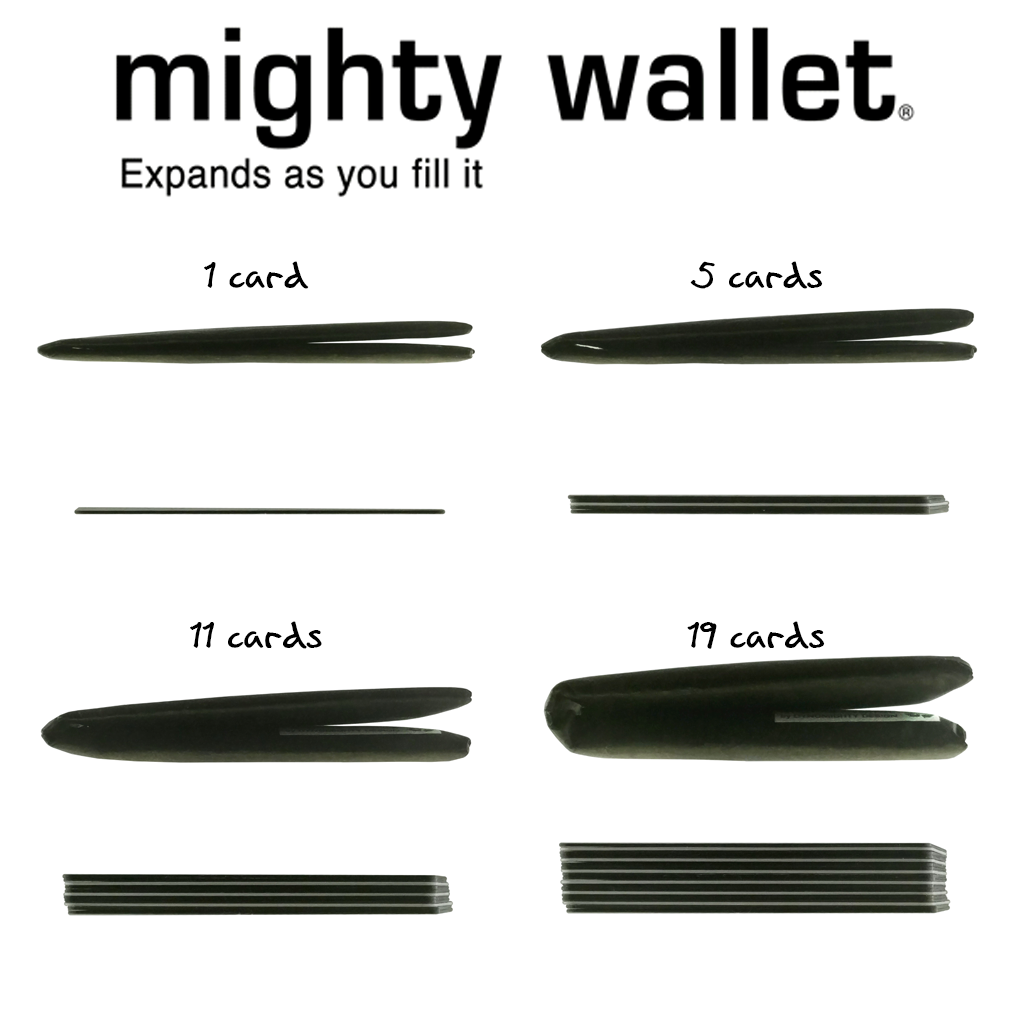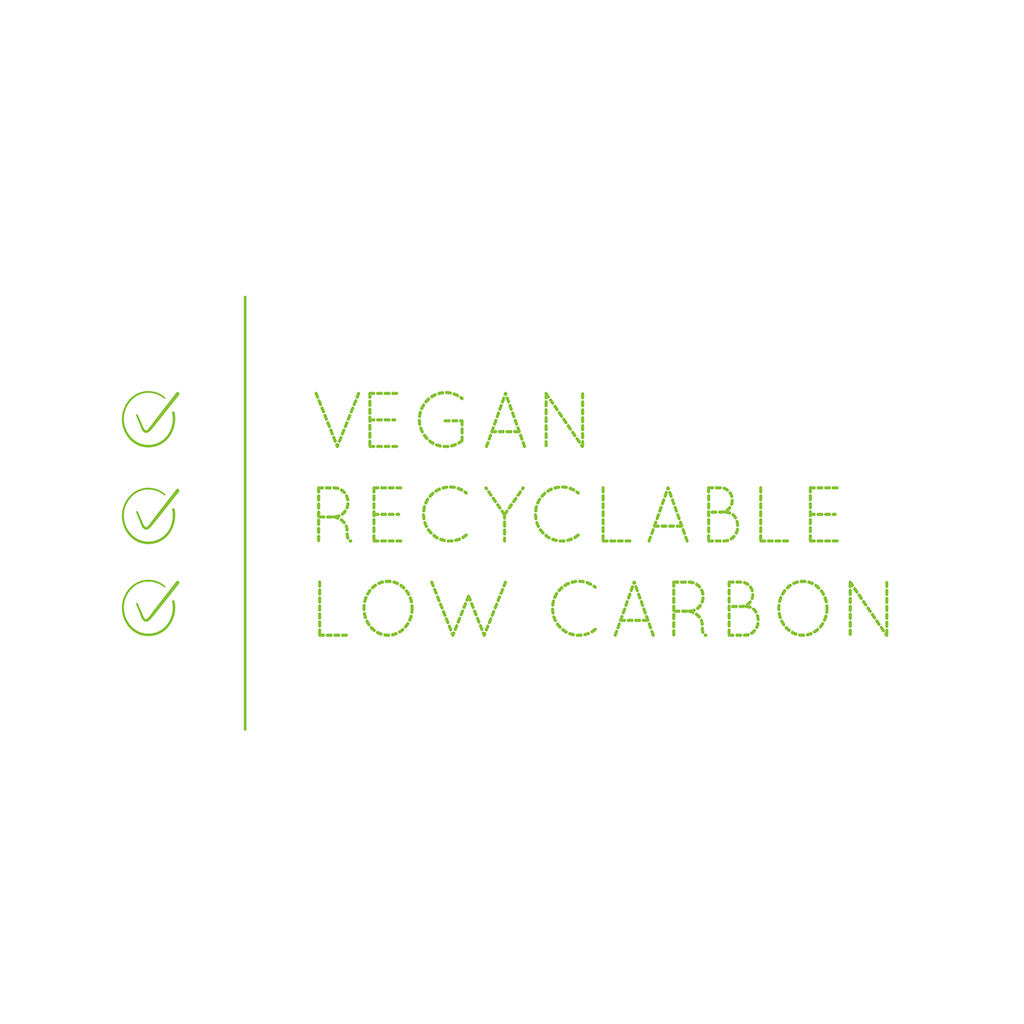 100 Quotes Mighty Wallet - Inspirational Quotes Wallet
30 Day return policy
Returns are ONLY VALID if the wallet is still in the original packaging. Read Full Policy Here
Over 100 inspirational & motivational quotes!
All these great quotes are conveniently ready on the go to keep you jamming and driving towards your dreams. All quotes are from The BE MIGHTY Street Art project. 
The small type was inspired from the Dr. Bronner soap bottles that had the "All One" story printed from edge to edge.
In this design I wanted to create a mesmerizing visual field of text that is also a shield of optimism and motivation to get you through your day and on to the next step in your path to your goals.
Tyvek® is made with thousands of interlocking plastic fibers that creates a thin material that is tear-resistant, water-resistant and recyclable.
Made from a single sheet of Tyvek®, the mighty wallet is a slim, folded, eco-friendly, and vegan wallet alternative to old-fashioned bulky wallets. The mighty wallet® has no animal byproducts is a long-lasting sustainable choice that is great looking too.
*Tyvek® is the same material as express mail envelopes making each Mighty Wallet tear-resistant, water-resistant and recyclable wallet. 
Mighty Wallet Specs
6 different compartments (individually expand as needed)
+ Size (closed) : 3.25"h  x 4"w 
+ Size (open) : 3.25"h  x 8"w 
+Weight : 0.75 oz 

+Thickness : 1/8th to 1/4 inch
More from this collection
Multi lingual ChatGPT BOT
Click on the blue bubble ➘➘➘