NEXT
PREV
Zoom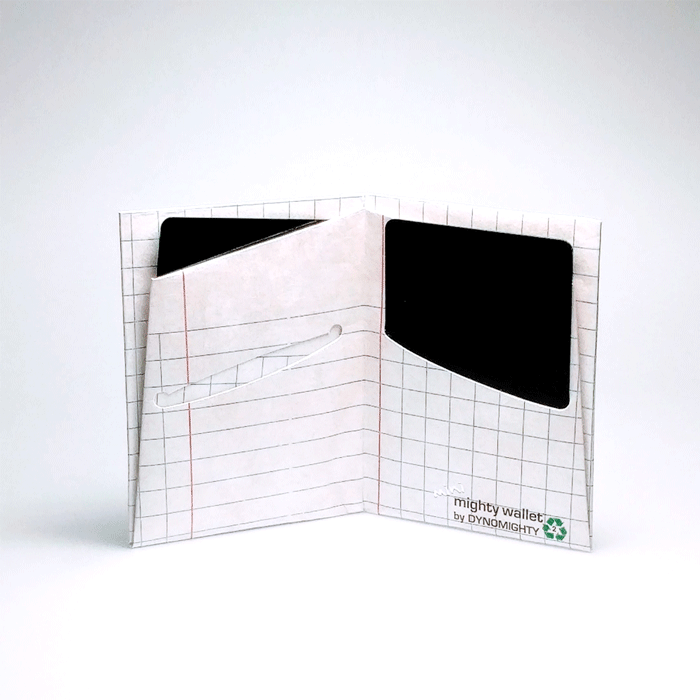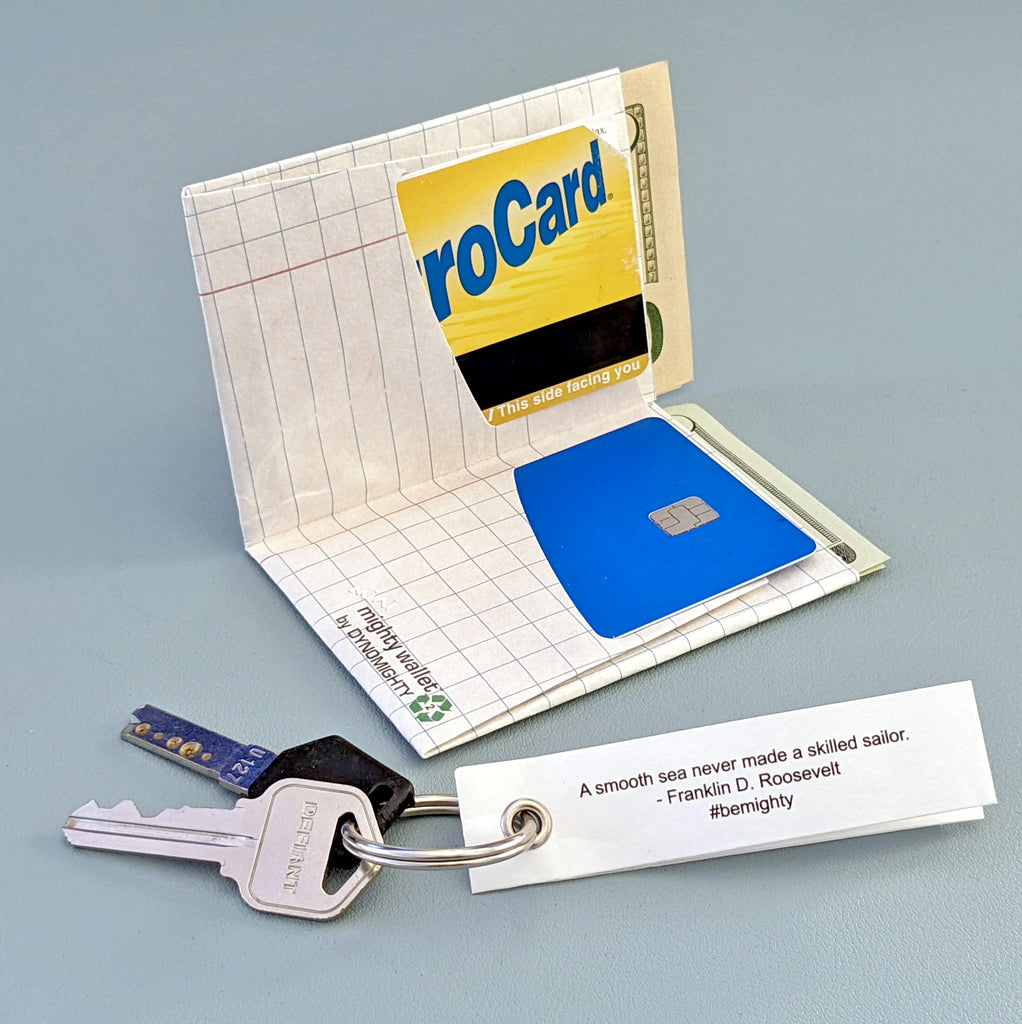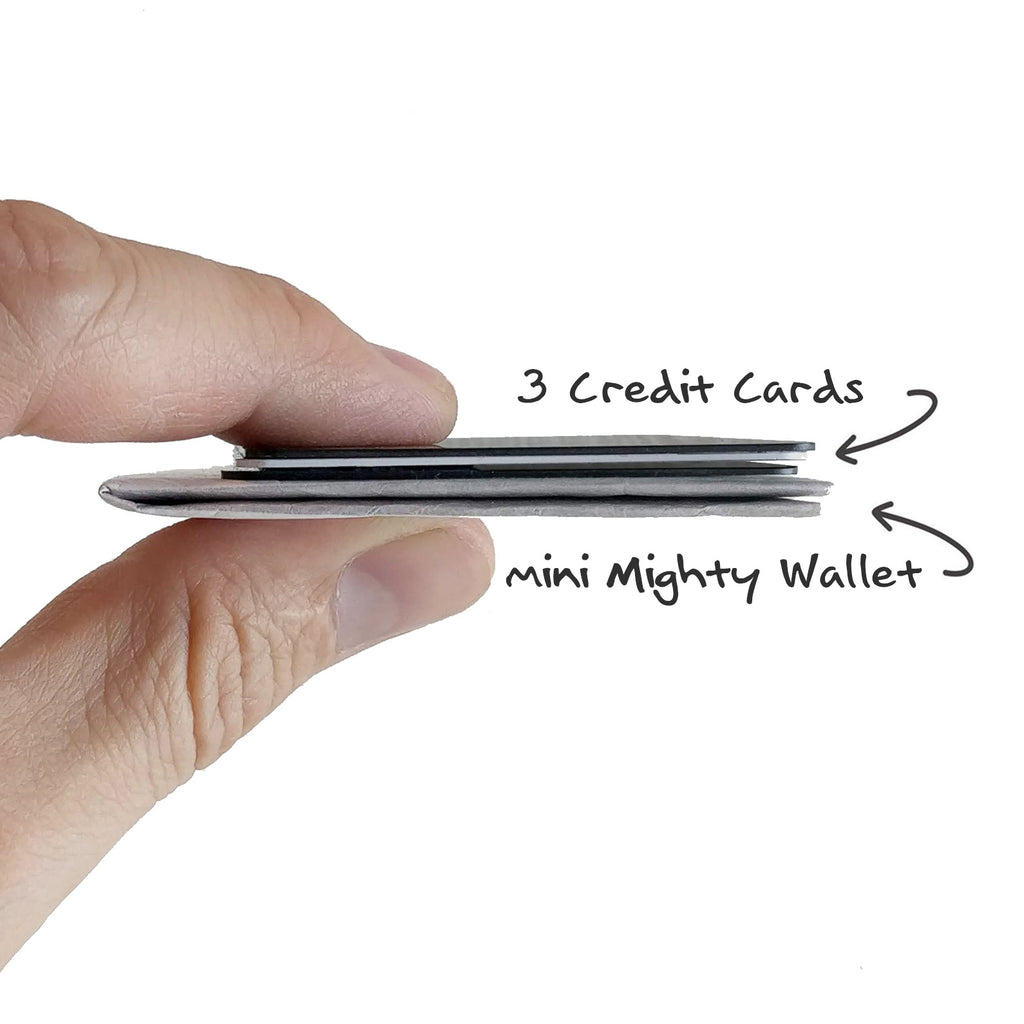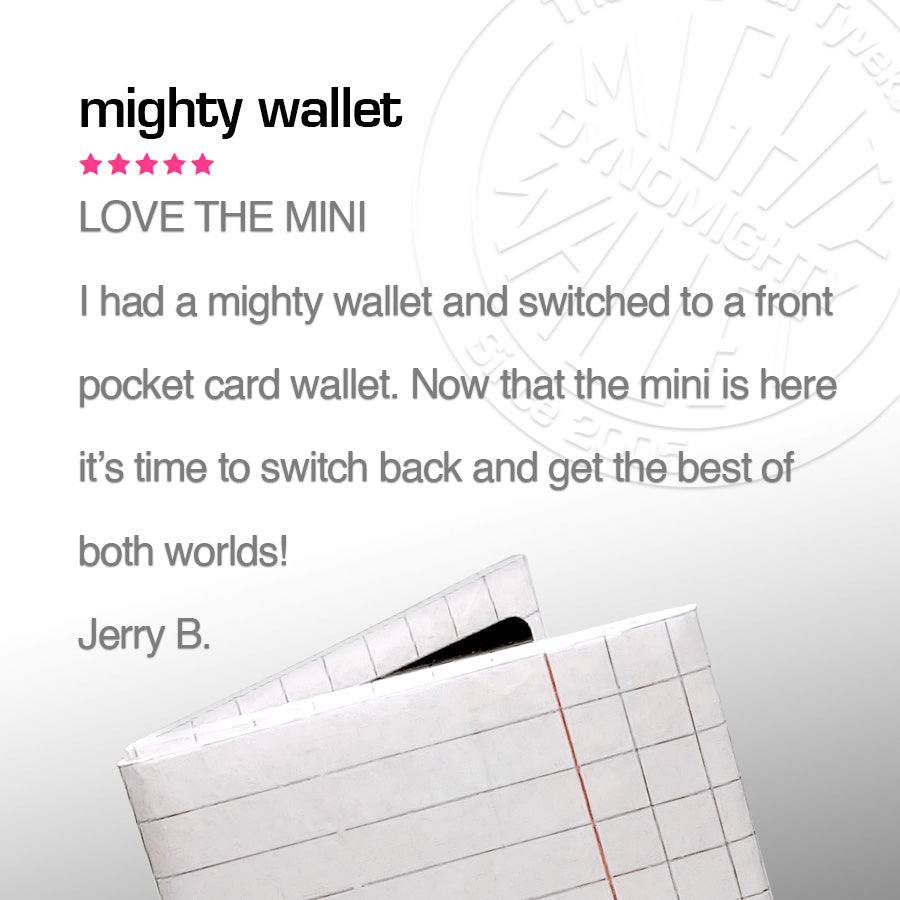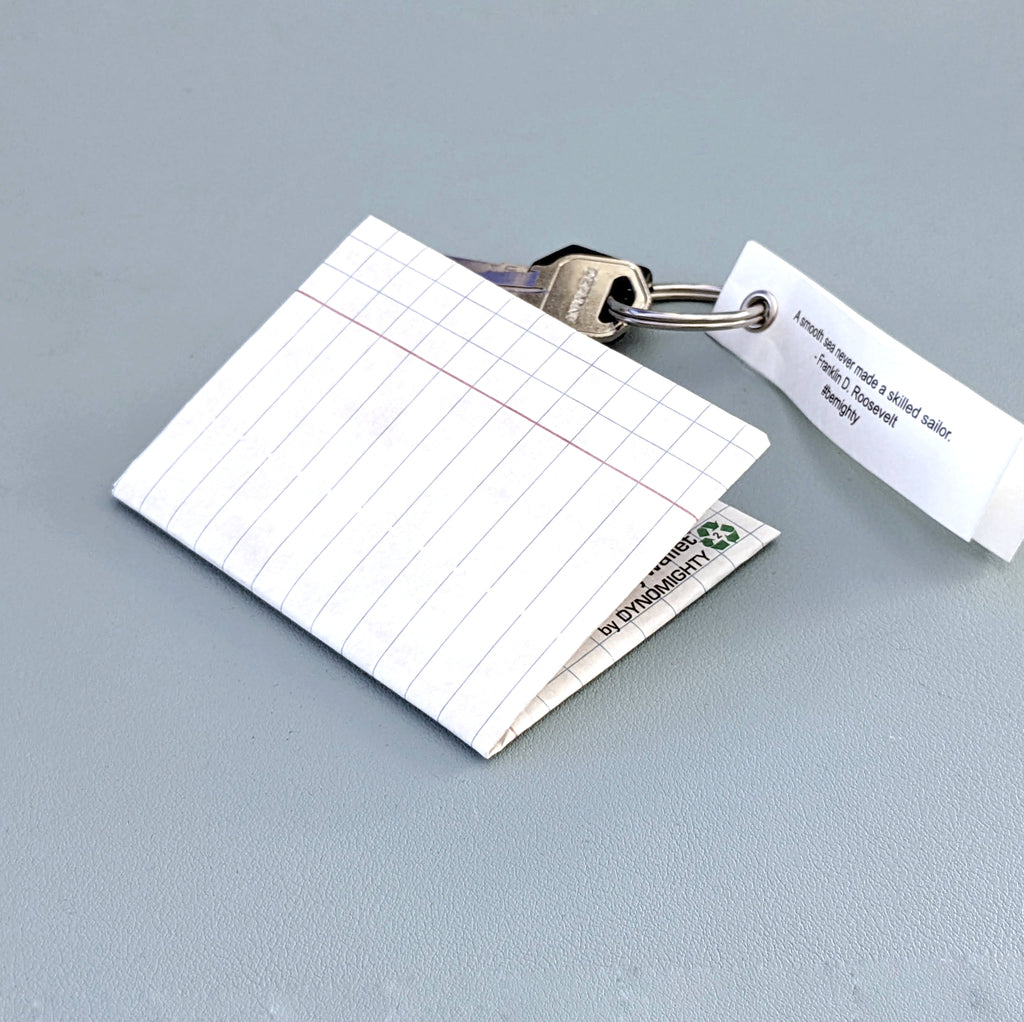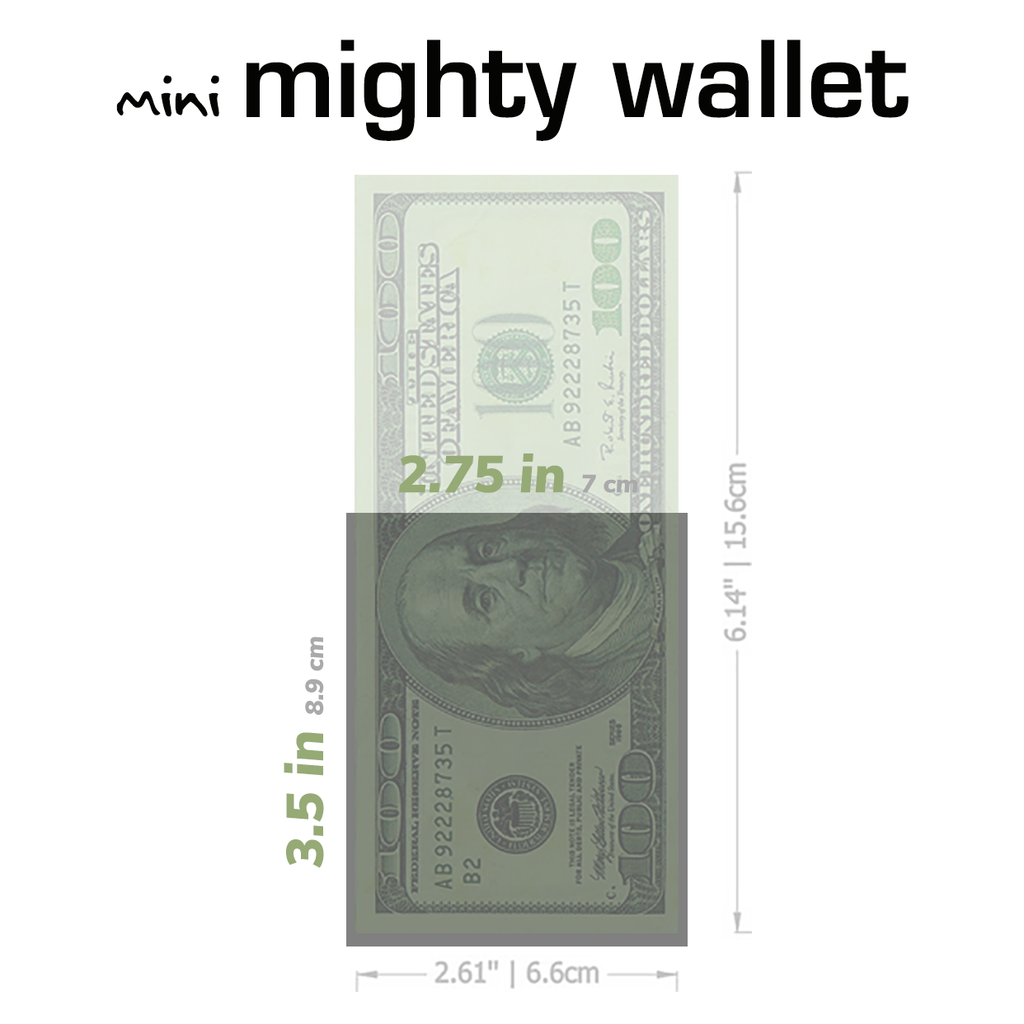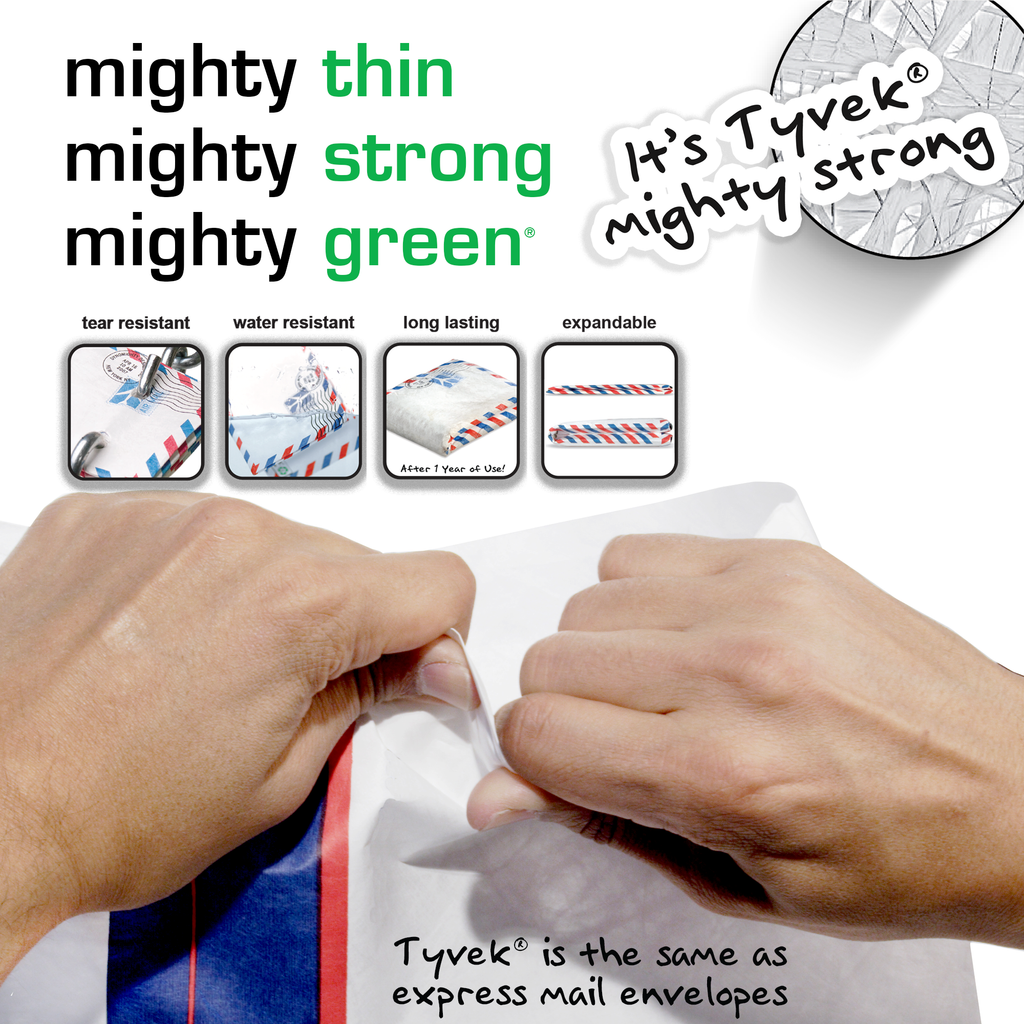 mini Mighty - Notebook Paper Wallet
30 Day return policy
Returns are ONLY VALID if the wallet is still in the original packaging. Read Full Policy Here
No one will ever guess that it's your wallet!
The stealthy mini notebook Mighty Wallet is also ultra thin, thinner than 3 credit cards and lighter than 2 cards.

The expandable origami design allows the wallet to adapt to your specific needs, expanding gradually to hold more as you fill it.
Lighter than 2 credit cards and constructed from a single sheet of Tyvek® eliminating stitching and allowing the wallet to adapt to hold more as you fill it.
An ultra slim minimalist front pocket wallet that still has lots of functionality with a total of 8 pockets to hold credit cards, ID and cash.
Each mini Mighty Wallet™ is long lasting, water & stain resistant made of Tyvek® (think express mail envelope material).
<<VIDEO showing the pockets of the mini Mighty Wallet>>
*Tyvek® is the same material as express mail envelopes making each Mighty Wallet tear-resistant, water-resistant and recyclable wallet. 
BE MIGHTY
Specs
8 different expanding compartments


+ Size (closed) : 2.75" w x 3.5" h (slightly taller than a folded dollar bill)
+Weight : 0.265 oz (less than 2 credit cards)
+Thickness : 1/8th inch (freaking thin)
More from this collection
Multi lingual ChatGPT BOT
Click on the blue bubble ➘➘➘