NEXT
PREV
Zoom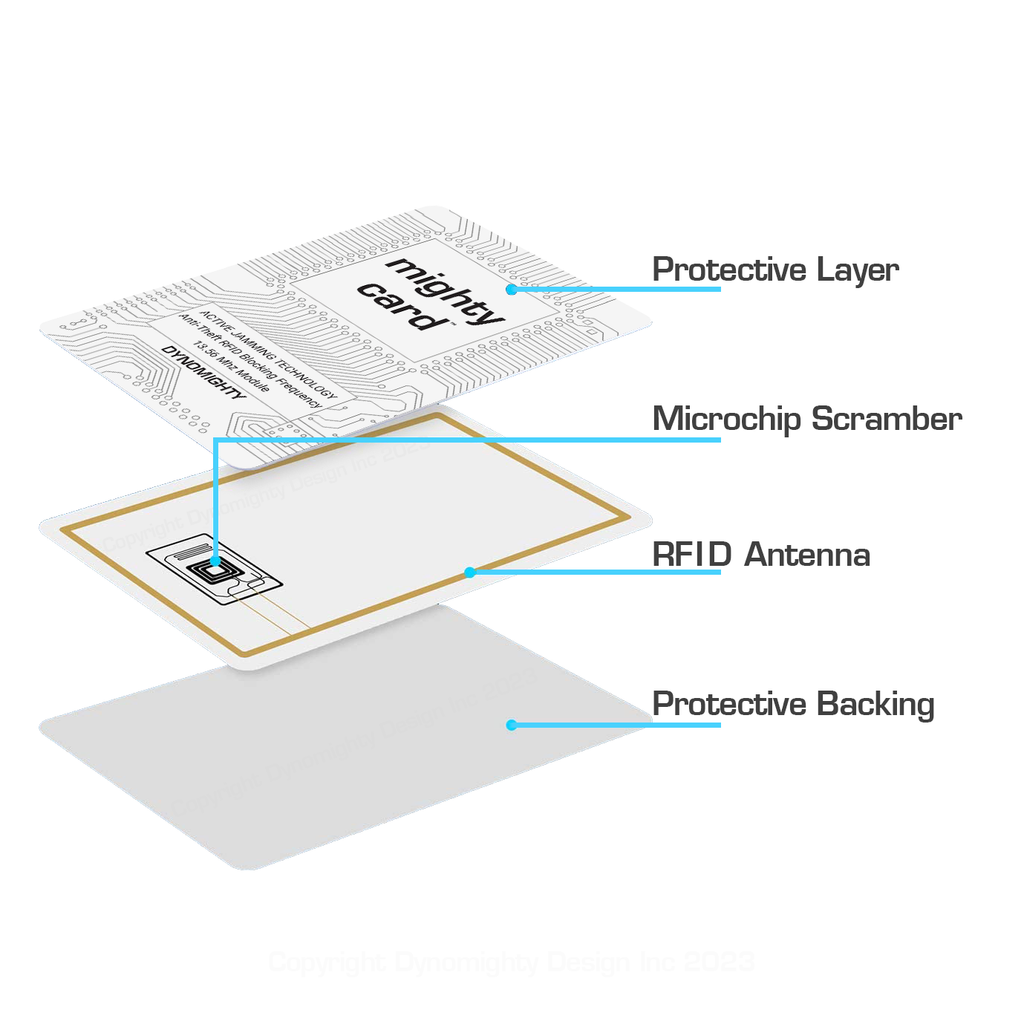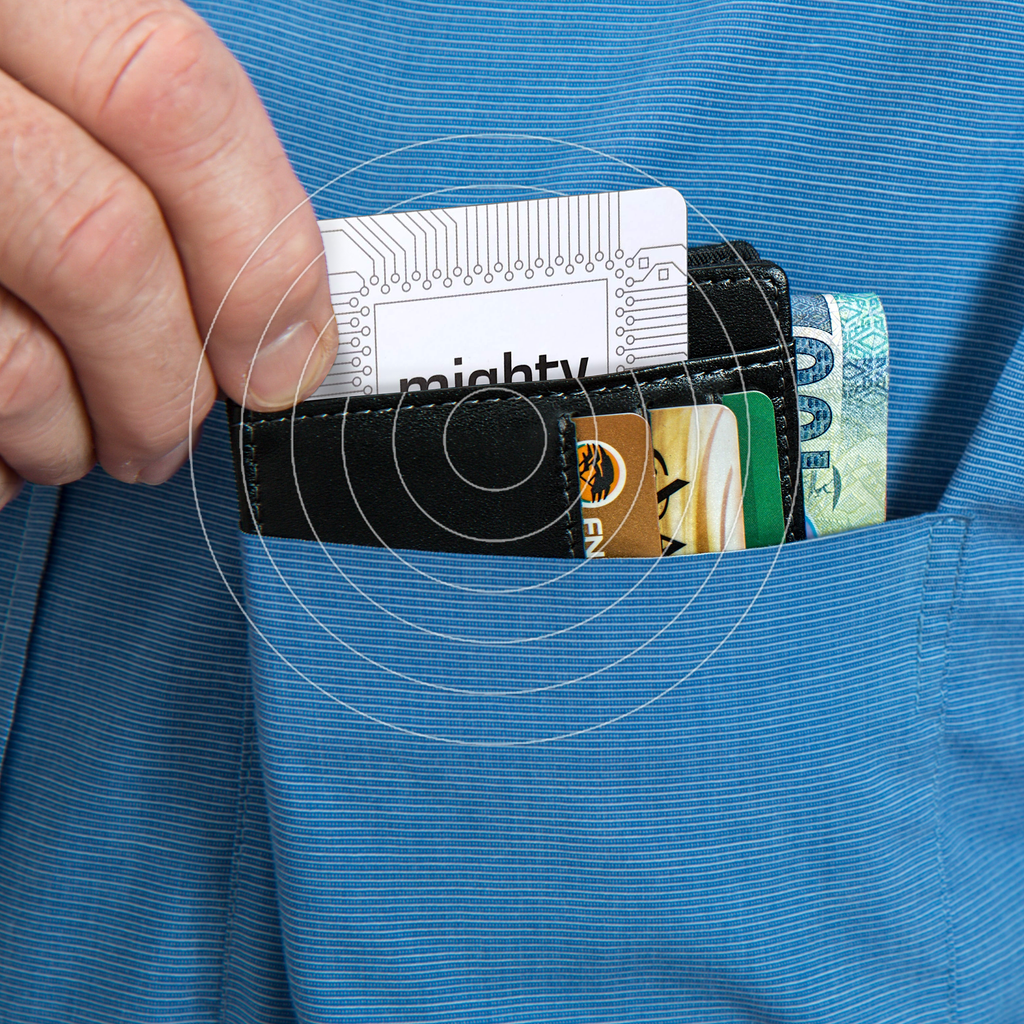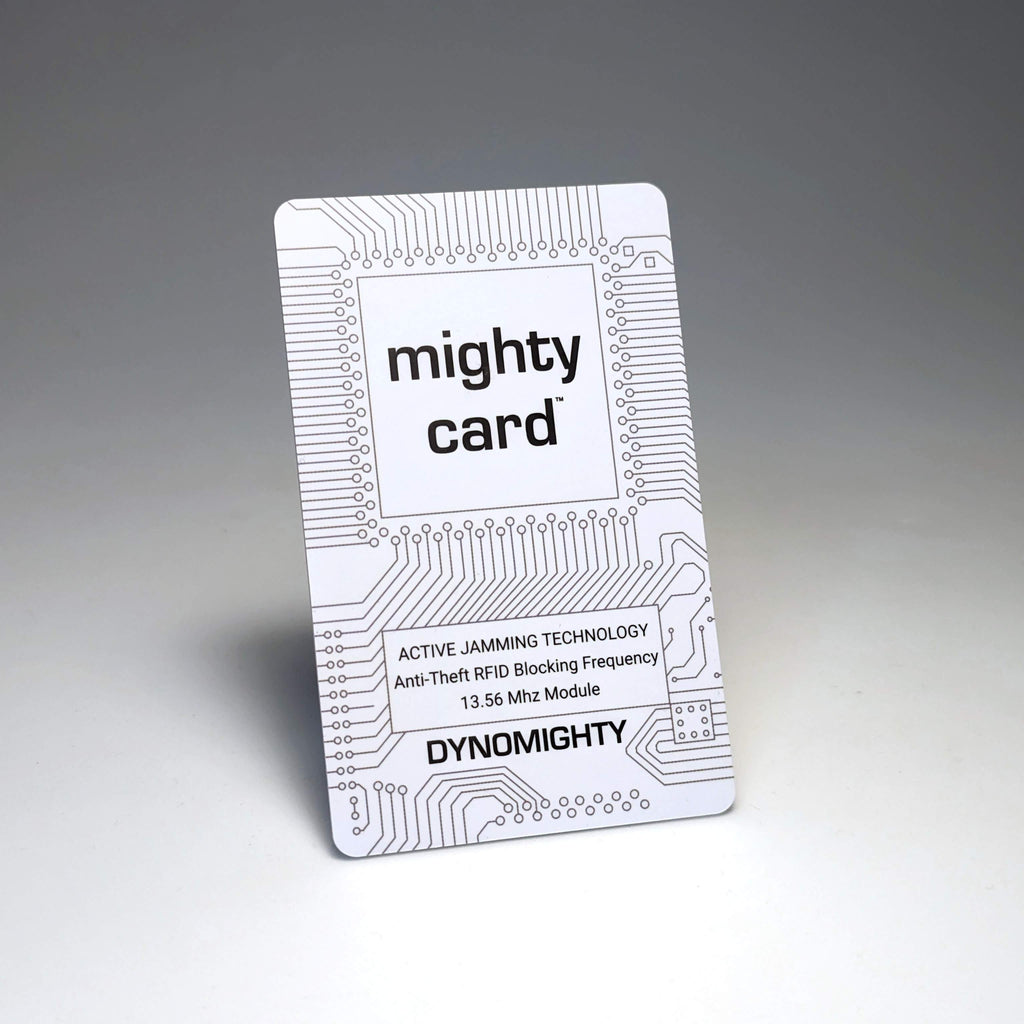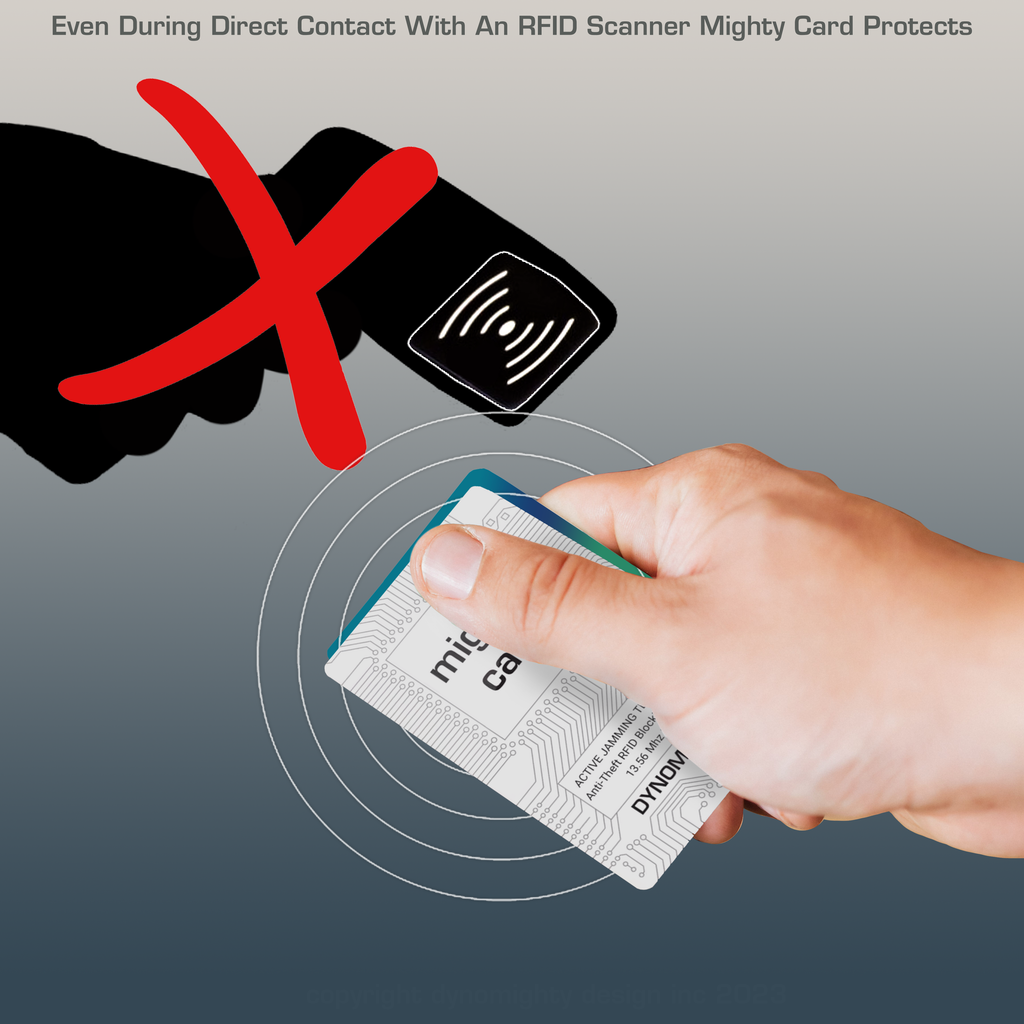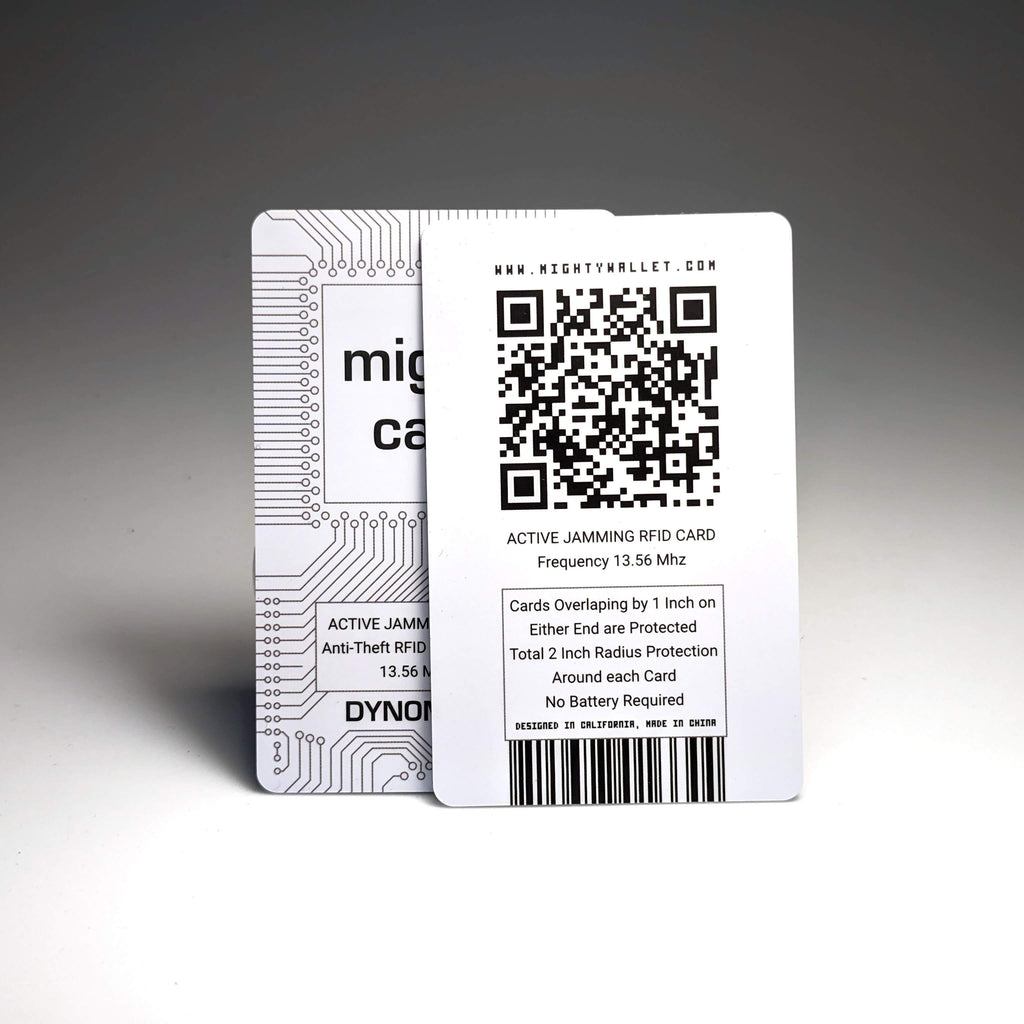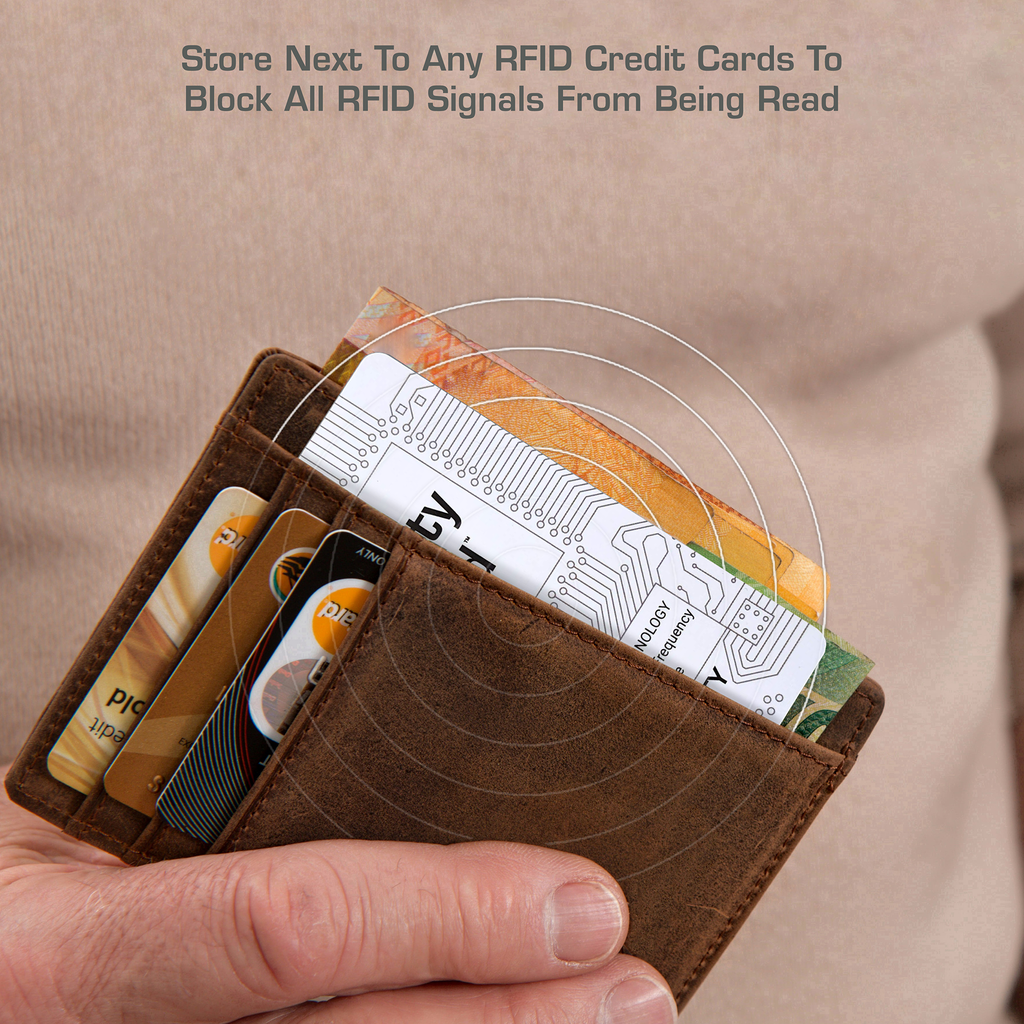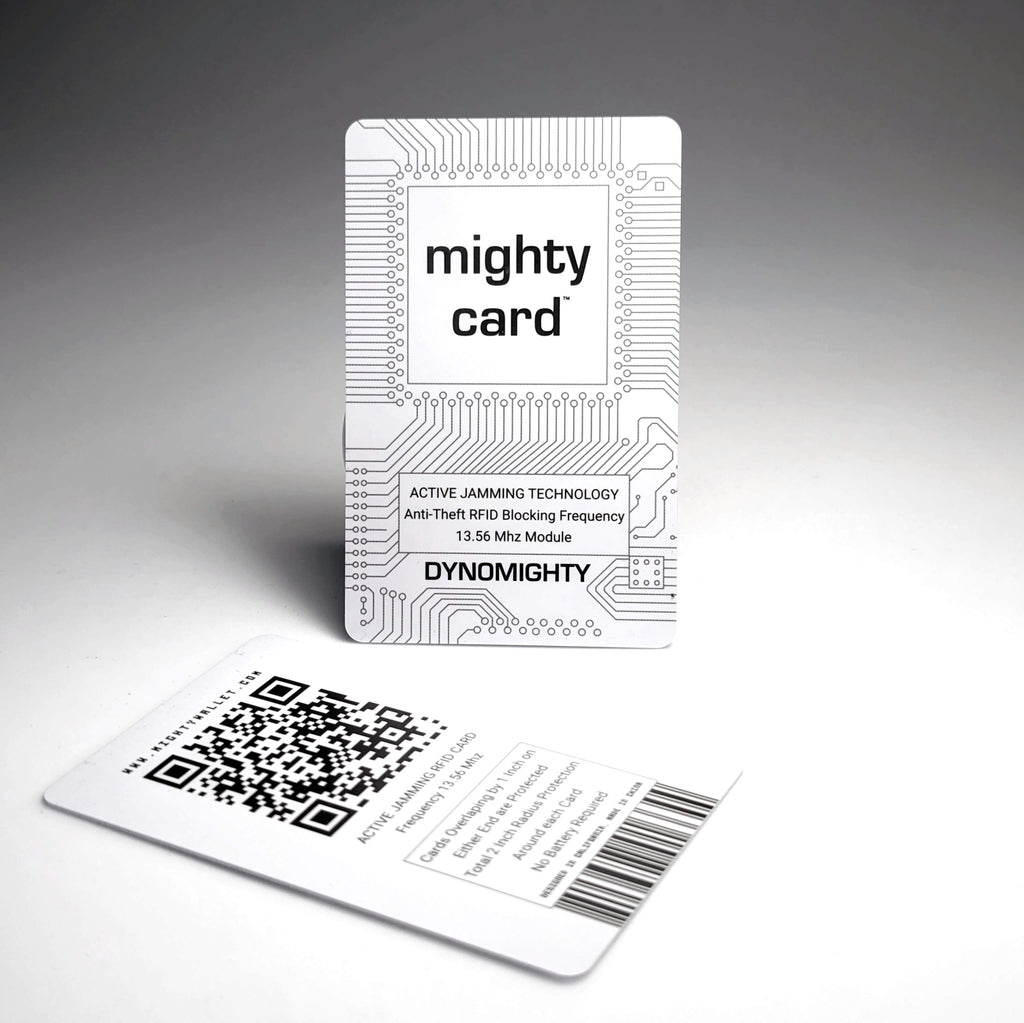 Mighty Card™ - RFID Blocking Card
30 Day return policy
Returns are ONLY VALID if the wallet is still in the original packaging. Read Full Policy Here
Never Buy An RFID Wallet Again!
Introducing The Mighty Card Blocker, the most effective and versatile R.F.I.D. Protection. 
The Mighty Card has an internal circuitry that is activated when in proximity to  R.F.I.D.  signals. The Mighty Card creates its own scrambled  R.F.I.D. signal that makes it impossible for card readers to skim. 
The Mighty Card is affordable, and versatile unlike expensive  R.F.I.D. wallets that are ineffective and overpriced. Use it anywhere you want, simply Transfer it to any new wallet or purse allowing you to protect all of your cards without having to buy a new  R.F.I.D. wallet. 
The  R.F.I.D.  blocking Mighty Card gives you the most effective R.F.I.D.  protection in the market.
Simple & Highly Effective Technology
Unlike expensive RFID wallets, the Mighty Card is a simple credit card-sized device that you can slip into any wallet, passport case or purse to give you complete 2 inch radius protection around each card. Our built-in internal circuitry requires no batteries, making it convenient to use and carry with you wherever you go.
Cost Effective and Cheaper than RFID Wallets
The Mighty Card operates at a standard frequency of 13.56 Mhz, providing the same level of protection as a standard credit card. It's a cost-effective solution for anyone who wants to add an extra layer of security to their credit cards without breaking the bank.
Versatile and multifunctional 
Not only is the Mighty Card affordable, but it's also versatile. You can easily transfer it to any wallet or purse you want to use, allowing you to protect all of your cards without having to buy a new RFID wallet. With the Mighty Card, you can enjoy peace of mind and convenience, all in one small, powerful device.
Protect your personal information with the Mighty Card today and experience the ultimate in RFID protection at an affordable price.
Why RFID Cards are far superior to buying an RFID Wallet:
There are many inconsistencies in the level of protection that "RFID proof" wallets can actually offer. There are lots of articles on how RFID is overhyped and marketed to customers through fear tactics instead of real facts. DYOR
Features of the Mighty Card blocking RFID:
Anti-Theft RFID Blocking Technology
Total 2 Inch Radius Protection Around each Card
No Battery Required with built-in internal circuitry
Same size as a standard Credit Card Frequency 13.56 Mhz for Standard Credit Card Protection 
DYOR - Do Your Own Research
You should be an educated consumer: https://www.walletopia.info/educate/rfid-wallet-still-a-scam
RFID Skimming and Should I Worry About It?
https://www.idx.us/knowledge-center/rfid-skimming-is-the-danger-real 


More from this collection
Multi lingual ChatGPT BOT
Click on the blue bubble ➘➘➘